 Building robust, comfortable and easy-to-handle sailing yachts was Henri Amel's ethos. Offering sailing enthusiasts the opportunity for an adventure on all the world's seas requires impeccable construction in terms of quality, safety and comfort. We have successfully built on these key elements of the AMEL spirit in our latest 50-foot and 60-foot models, with, as ever, focus on attention to detail, using 100% French know-how, which, having defined our yard for 50 years, guarantees a refined finish for our customers.  As a result, Amel have succeeded in achieving the perfect combination of the robustness and manoeuvrability essential for long-distance sailing and the luxury of a French way of life.
The history of the AMEL shipyard is perfectly encapsulated in our "ensemble'' logo; each yacht built brings together the best of our skills to offer a unique pleasure to our clients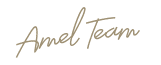 NEWS & EVENTS
4 September 2019
Built in 1986, the Fango Heimana II was the last boat owned by Henri Amel, the founder of Chantiers AMEL. This sloop measuring almost 10 meters […]
4 September 2019
Last January, during the 'Boot' boatshow in Düsseldorf, we were happy to reveal the scale model and first glimpses of the AMEL 60.